Welcome to Our Financing Department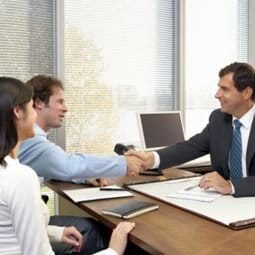 The Right Auto Financing Options at Bedford Ford for the Right Ford F-150, Ranger, Escape, Explorer or Edge
Exploring the features of your dream Ford model is the fun part, but finding an auto lease or car loan can quickly become a hassle. For this reason, Bedford Ford makes the financing process as easy as possible. We offer expert financing help so that drivers near Bedford can comfortably afford the Ford F-150, Ranger, Escape, Explorer or Edge that suits them best. Our finance team works with drivers from Bedford, Ford F-150, Ranger, Escape, Explorer and Edge to find you affordable leases and loans that take into account your unique needs.
Which Auto Financing Options Fit You Best?
There are two main options to pick from when considering your financing options taking out a loan or signing a lease. Each has their pros, so it's really up to you to decide which is the right path forward. For example, with a loan, you own the car at the end and build equity, but with a lease, you have a lower payment and an easier time upgrading when you turn it in. Whichever you choose, we can provide you with the information you need to make an informed decision.
Jumpstart the Auto Financing Process in Bedford
When you're prepared to make your next move, you can count on our friendly financing experts here at Bedford Ford to help with all your financing needs and guide you through a smooth, easygoing financing experience. All you need to do is fill out our easy financing application, which you can do right from the comfort of home, and we'll be ready to start crunching numbers to help you get that much closer to owning the Ford F-150, Ranger, Escape, Explorer or Edge of your dreams.